Society Of Women Engineers Certificate of Merit Award. *UPDATED*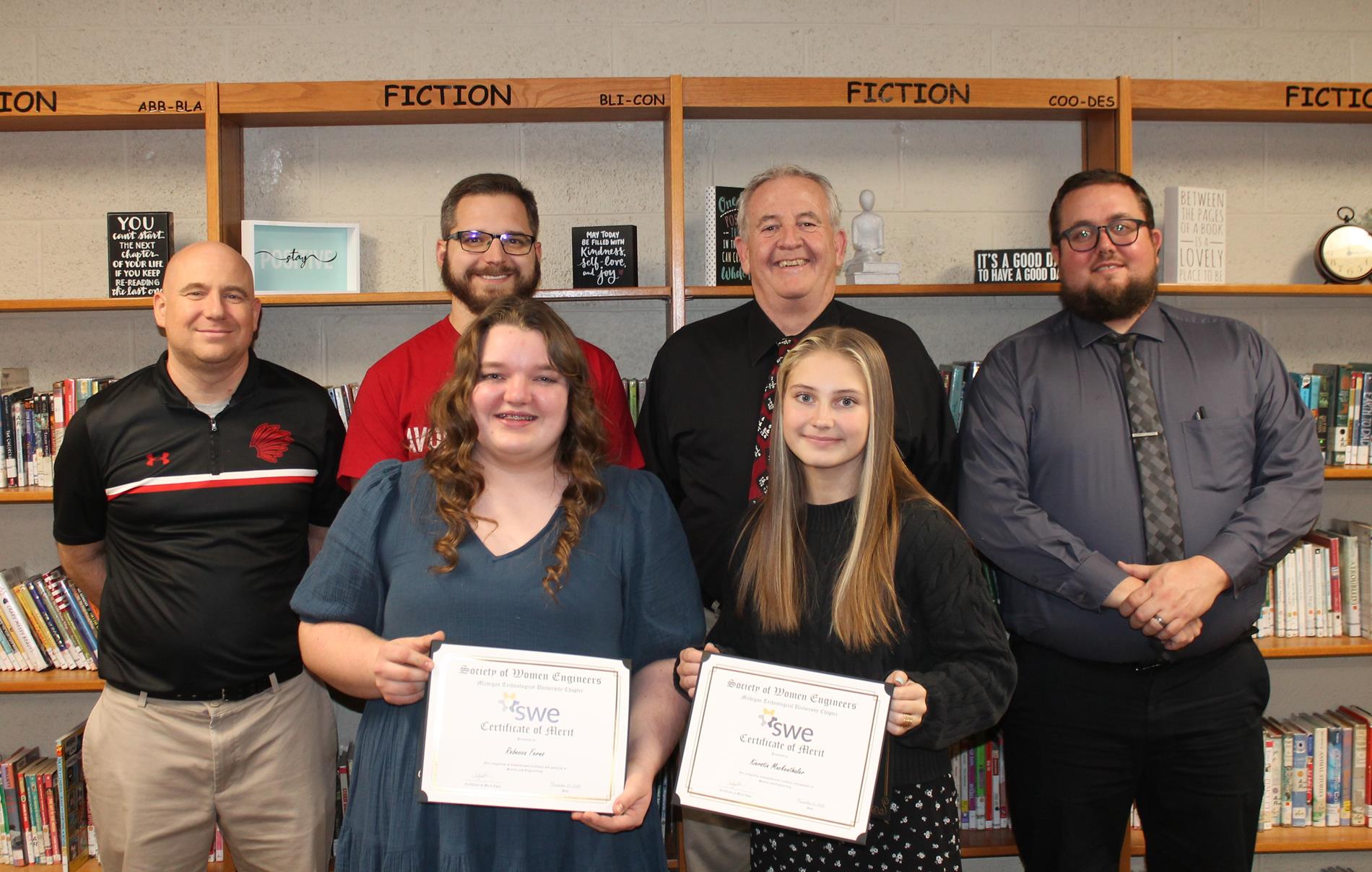 ---
Tawas Area High School Junior representatives Kierstin Muckenthaler, the daughter of Richard
and Sharon Muckethaler, and Rebecca Ferns, the daughter of Randy and Michelle Ferns, have
received the distinguished, "Society Of Women Engineers Certificate of Merit Award." These
young ladies were nominated to receive this honor by the teaching staff and administration at
Tawas. This Certificate of Merit gives women the recognition they deserve while introducing
them to engineering and is acknowledged by many colleges and universities as a great
achievement in math and science. Pictured from left to right are; Jason Woelke, Scott Jerashen,
William Stoll, Mark Dodridge, Rebecca Ferns and Kirstin Muckenthaler.
*****The four teachers pictured were included because they inspired Kierstin and Rebecca in Math and Science. Mr. Stoll, Mr. Woelke, Mr. Doddridge, and Mr. Jorasz were honored to be recognized by the two students.