Middle School Science Olympics team at Regionals in Alpena.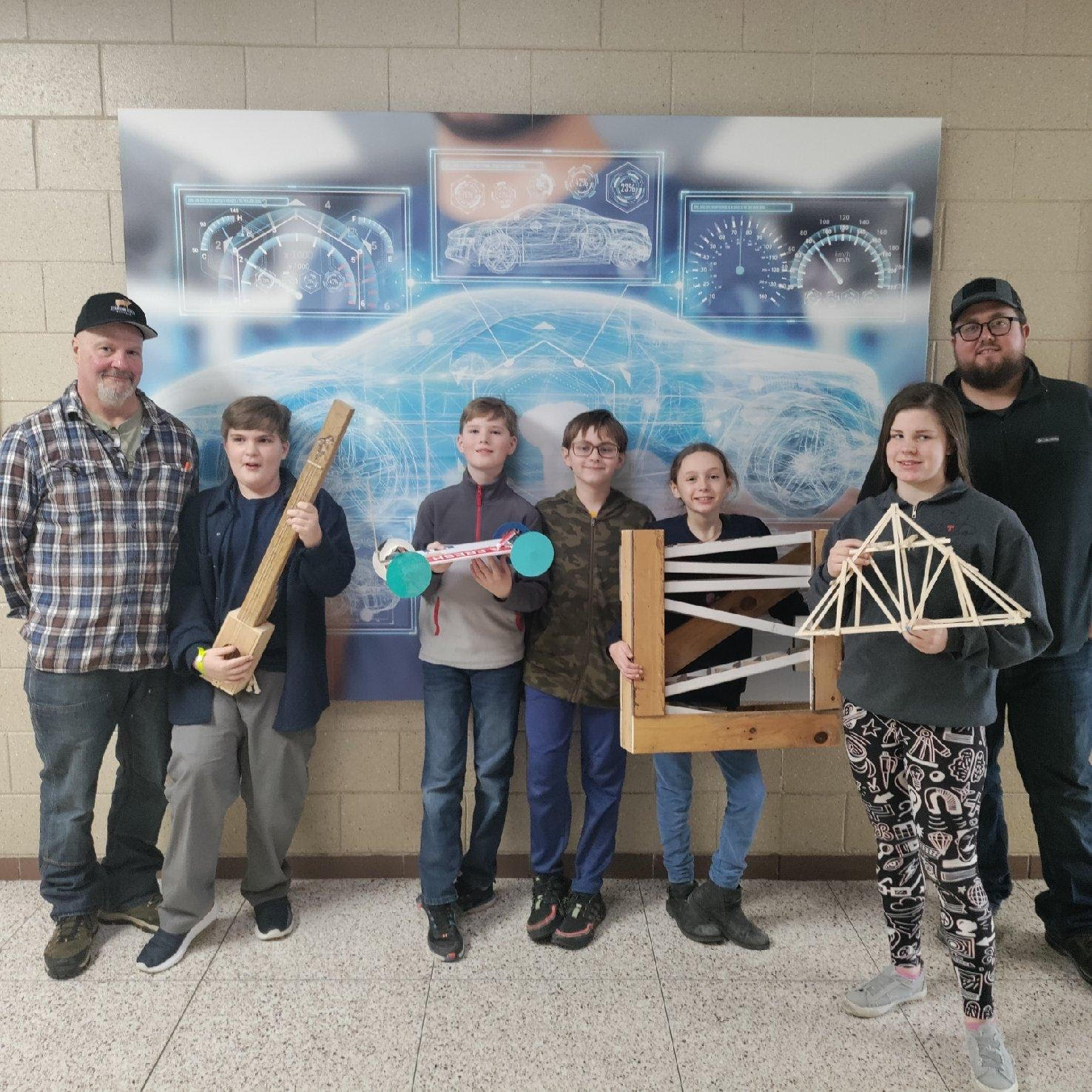 ---
(Pictured) Left to right, Volunteer Asst. Coach Rich Fullerton, Mark Fullerton, William Wiese, Thatcher King, Soleil Guillotel, Jasmine Voss and Coach Mark Dodridge.
Each student received at least two medals from competition and 3 members finished 1st in one event that gives them the opportunity to compete at the state level. Those 3 students include Mark Fullerton (Sounds of Music), Soleil Guillotel and Jasmine Voss (Write it, Do it). They will be competing on April 22nd at Michigan State University. We are very proud of our entire team!