Board of Education Mission
The Board of Education does not discriminate on the basis of race, color, religion, national origin, gender, disability, age, height, weight, marital status, genetic information, or any other legally protected characteristic, in its programs and activities, including employment opportunities.

ALL OF OUR VACANCIES ARE LISTED, UNFORTUNATELY WE DO NOT ACCEPT ON-LINE APPLICATIONS. PLEASE FOLLOW THE DIRECTIONS PROVIDED IN THE JOB POSTING.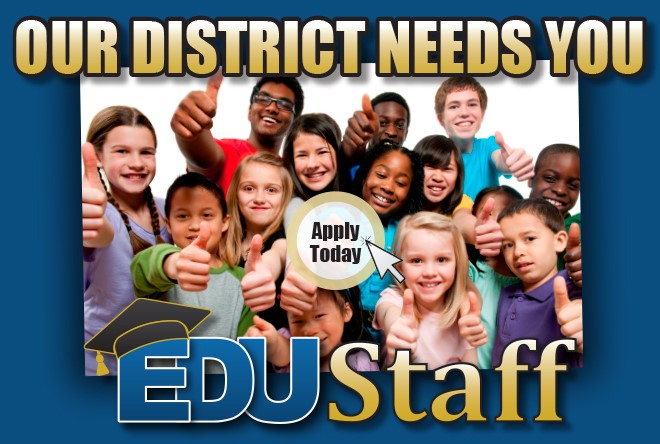 Please be advised that all substitutes are hired through EduStaff, a third party contractor.
If you are interested in subbing as an educational assistant, cook's helper, custodian, secretary or teacher, please follow these steps:

In the top left hand corner, click "APPLY"

Complete the online application

Call EduStaff at 877-974-6338 with any questions

METS Job Postings

Please be advised that all substitute bus drivers are hired through METS, a third party contractor.

CONTACT OUR TRANSPORTATION DEPARTMENT WITH TAWAS AREA SCHOOLS AT 989-984-2160 IF YOU ARE INTERESTED OR NEED MORE INFORMATION.